Supply Chain Management
JMAC considers the end objective of SCM consulting to be the construction of a situation where the various companies performing each function from material/parts supply, production, distribution and sales are functioning as if they were one company from the point of the consumer. An overall supply chain should aim to realize
efficient flow of goods
correct and speedy flow of information
high capital efficiency and asset efficiency
For this, JMAC first clarifies the company vision for change and management innovation targets and issues, then writes an SCM strategy with the following three qualities:
visual supply chain (flow of overall chain, service, profit/loss, etc)
innovation target setting and resource allocation
scenario for actualization (master plan)
In order to achieve this, we support change activities in the following three management domains:
Category Management
Product Pipeline Management
Resource Management
Services
Consulting
As the consulting firm that contributed to the foundations of Lean/TPS and TPM®, we adopt the principles of Lean thinking in our consulting projects across all industries and processes.
Training
Our well-versed consultants offer training programs filled with know-how on problem solving for business challenges, leveraging their consultation experience.
See More
Locations
JMAC currently has five subsidiaries; two in China, and one in Thailand, South Korea, and Italy respectively.
We provide services in every country by dispatching consultants from any one of our global offices.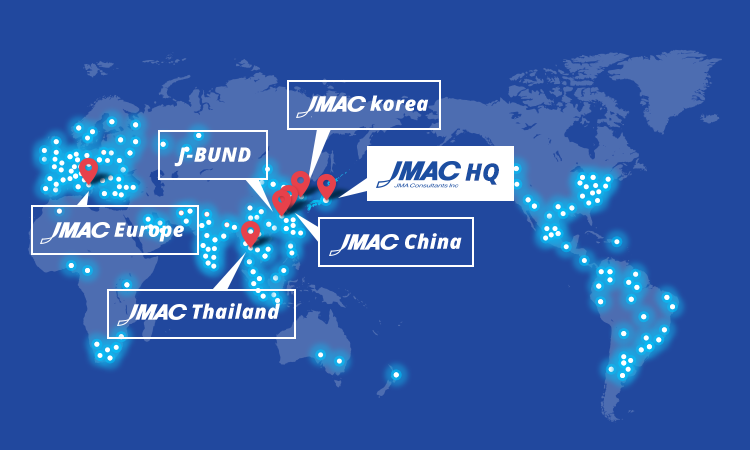 See More